Don't Mess with Your Mama
Big Ideas
Leading thinkers and activists share game-changing ideas about motherhood and improving maternal health and women's rights.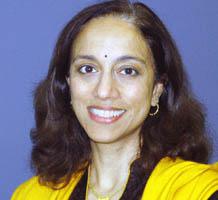 Don't Mess with Your Mama
Mothering as a Force for Social Change
Motherhood…is also a truly extraordinary thing. It allows women to be deeply and closely connected to the circle of life and death. It offers women insights into spirit; a sense of being connected in the most profound way to other living beings; a belief in shared possibility and regrowth.
Throughout history, women have been imbued with an aura of great power and magic as beings who are biologically able to bear and produce new lives. In response, from the very earliest of times and in every part of the world, women and women's sexuality – their bodies, their menstrual cycles and fertility – have come to be both revered and feared. It is no accident that all the earliest cultures had goddesses and that the earth was also considered to be a woman – our collective mother.
But efforts at controlling women's bodies quickly became key components of almost every society. Patriarchy's response to the great gift and power of women's sexuality was to limit women's mobility (foot-binding, chastity belts, restrictive garments like burkas, confinement to the home) or decrease her pleasure in sex (female genital mutilation, being taught to feel ashamed of her body), with the goal of limiting women's personal freedom and choices Religion and Law were used to further the structural restrictions on women. Ironically, despite almost a century of heroic efforts by activists to liberate women the world over from such oppression, these interventions continue today, in various forms – including outdated and outrageous laws that diminish women's choices and control over their own reproductive health or, as recently seen in the controversies around birth control, rape and abortion in the United States, in cultural attitudes that seek to reimpose limits on women's lives.
Yet, in a world that severely undervalues women even as it celebrates motherhood, far too few of the world's women are well fed, well educated about what to expect, or encouraged to take care of themselves before, during and after pregnancy. And, finally, if these were not daunting enough, pregnant women also face higher risks of from violence by intimate partners.
So how will this change? There are hopeful signs for the future. And these signs come from women and men who understand that the very experience and practice of mothering offers a potent source for new thinking and for social change.
Because – while motherhood has certainly been imposed on women through various forms of coercion or been used to reduce women to the mere status of carriers - it is also a truly extraordinary thing. It allows women to be deeply and closely connected to the circle of life and death. It offers women insights into spirit; a sense of being connected in the most profound way to other living beings; a belief in shared possibility and regrowth. It has also given women access to extraordinary reserves of courage and physical bravery enabling them to endure levels of pain and suffering that can legitimately be compared to those faced by soldiers in battle. All of these extraordinary facets of motherhood can be harnessed to advance social justice on a local and global stage.
In Jane Mansbridge's marvelous essay on Feminism and Democracy, she quotes Sara Ruddick who argues that these are precisely the reasons why maternal ideas need to influence politics. Ruddick spoke of "the construction of an image of maternal power which is benign, accurate, sturdy and sane," suggesting that women bring to the world a culture and tradition embodied in the ideal of "maternal thinking," with its characteristics of "humility, resilient good humor, realism, respect for persons, and responsiveness to growth."
The feminist thinker Susan Okin has used a form of such maternal thinking to disrupt mainstream ideas about capitalism and consumerism – for example, the idea that all individuals have a primordial right to own and sell what they produce. Susan Okin counters this by saying that if this were really so, society should entitle mothers to own and have a right to sell their children.
Globally, women's movements have also used the power of mothering and the passion to sustain the next generation to push for an end to militarization, war, environmental destruction, and many other forms of violence. So peace in Liberia came from mothers who refused to let their children be destroyed in a never-ending civil war. Education for girls in Afghanistan persists because brave women refused and still refuse to be intimidated by the Taliban as they provide access to schools. Critical environmental campaigns have been launched against pesticide use by women in China demanding a new way of farming that does not lead to birth defects. Sexual violence against girls in Zimbabwe's schools is challenged by teenage girls and a teacher who refused to accept that girls and women should be expected to trade sexual favours in return for access to literacy and economically independent.
In each of these examples, the practices, philosophies and even imperatives of mothering have been a catalyst for deep social change. As movements embrace the power of mothering and are inspired by maternal attributes, it becomes increasingly clear that the role of "mother" is not inherently submissive. Instead, mothers are choosing to use their "soft power" to enact substantive cultural, political and economic change.
Don't mess with your mama – she is a force that is changing the world!
Related Content
| | | | |
| --- | --- | --- | --- |
| V. Kottavei Williams' work uses recycled records, boxes, paint, and other materials to depict mothers as powerful, vibrant, and engaged. | A woman's worth is often evaluated based on her performance as a mother, but Hafsat Abiola says it's even more important for women to make a difference outside the home. | Kavita Ramdas explains how limited access to contraceptive methods for women around the globe helps to maintain and further aggravate the world's impoverished state. | In her series of stark, simple images of women breastfeeding their children, Clare Yow invites us to rethink public breastfeeding. |