Dorothy and Louise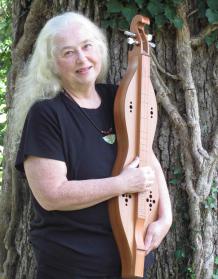 When Margaret O'Brien's mother faced chronic health problems, Aunts Dorothy and Louise stepped in to provide love and stability to Margaret and her seven siblings. Now an adult, Margaret recognizes the love and effort it took for Dorothy and Louise to act as stand-in mothers. This song is in tribute and thanks to them.
Throughout my childhood, my mom was, at times, hospitalized, and with 8 kids at home, my Dad needed help. Her sisters Dorothy and Louise were our lifesaver. They were mothers to us, selflessly giving, providing the love, comfort and stability we needed. We knew we could count on them and each of us kids have fond memories of them.
I think it comes down to "it takes a village to raise a child." My childhood was clearly impacted by my aunt's presence. Like the song says, my mom was not always able to be there for us, was hospitalized twice for extended periods of time, and at times, life was tough for her. My mom had 3 brothers and 4 sisters, one of which had a family of her own, and one of which was a Catholic nun. Because Dorothy and Louise did not have children, I think much of our care fell on their shoulders. Because they chose to do it, taking the time to be there for us, to let us know we were loved, we had a continuity that we might not otherwise have had.
When I was young, I don't know that I appreciated them enough. I never had children myself, and the older I get, the more I recognize and value my dear aunts, and miss them every day. This song is my attempt to pay tribute to them.

Dorothy and Louise (LYRICS)
A little white Camaro, with bucket seats of black
Following the backroads, my brother and I
We had flown down to Texas, to bring Aunt Dorrie back
Happy wanderers under a blue, blue sky
I once asked Aunt Louise, would she marry again
After losing Joe and life on the farm years ago
Did she long for a love like they had back then
A woman of few words, she said no.
Her nature was as sweet as a honeybee
Her fragile body belied a strength of heart
Dorothy's smile was love and tranquility
Like a phoenix rising from the ashes, she would start... again
Dear Louise was ever the pragmatic one
There were pies to bake and chores to do
But she still found time to take young ladies downtown for fun
White gloves and good shoes on, waving adieu
Chorus:
I was 1 of 8 to a mother whose
Troubles were sometimes more than she could bear
And when she could not care for us
She knew that her sisters would be there
Those strong, caring women whose
Gifts were more precious than we knew
How different might their own lives have been
If they did not choose to see us through
Dorothy and Louise
Sweet Dorothy and Louise
Copyright 2009 Margaret M. O'Brien
About The Artist
Margaret O'Brien grew up in the Beverly neighborhood on Chicago's South Side in a family of 8 kids. She was a "late bloomer" in that she earned an AS in Computer Science and a BS in Chemical Engineering when she was 40. She has been disabled for the past 12 years, and has found that playing and singing music, a lifelong love, has morphed into writing songs as a therapy in coping with chronic health issues and as an expression of pure joy. Learn more about Margaret and her music on her Facebook Page
Related Content
| | | | |
| --- | --- | --- | --- |
| Lenelle Moise's poem leads us though a queer woman's thoughts and internal inquiet about the process of having a child. | Adela could not have children naturally, so she and her husband adopted a daughter. She loves being a mother, and says that she would be sad and lonely if she didn't have her daughter Patricia in her life. | In this essay, Sarah Buttenweiser explores what the name "mother" means as an adoptive mother in an open adoption. | Paula Obè's song/poem celebrates her mother and grandmother as well as our women ancestors who paved the path for women's equality. |